1983 Spirit Liftback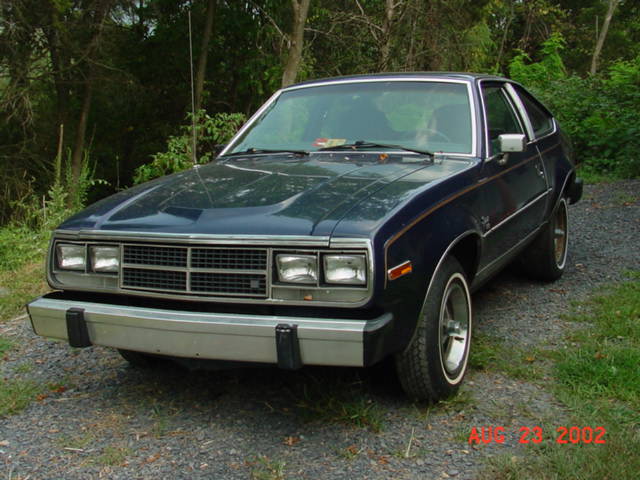 FOR SALE: 83 AMC Spirit, 258, 2 bbl BBD, AT, almost all options, body exceptional, needs some minor repairs.
The only two times I drove it were for a SHORT test drive on the road in front of the previous owner's place, and then I drove it around my house (the previous owner trailered it over here since it wasn't tagged/inspected). I can tell you that the engine runs EXCEPTIONALLY quiet & smooth, and the trans seemed good and tight.
Brakes worked well. The brakes on these cars were AMC early-seventies technology: reliable and cheap to repair. They worked fine on my test drives.
It had one of those funky warped plastic valve covers, so I chucked it and installed a used finned aluminium valve cover and gasket. Everything went together ok, but when I put it all back together, I couldn't get it started. I think I have some emissions lines wrong, but I haven't had time to hover over it for an afternoon to figure it out. I've got too much else to do, and this car is low on my priority list.
The car is not currently running.
When I removed the valve cover, I did find quite a bit of waxy buildup on the top of the cylinder head, but I was extremely careful to vac it all out before reassembly. The cylinder head is now spotless inside. I would think that some highway driving and two or three oil changes (with good oil) at 1k intervals once it's driven again would clean out anything remaining.
That I know of, the emissions/vac line problem is the only issue.
As far as other minor problems, I don't know. I'd imagine there might be a bulb or fuse or three burned out here and there, or other ordinary, mundane things you'd expect on an older car.
There are 26,744 miles on the clock. I would assume that this is actually 126,744, judging by the gook I vacuumed out from under the old valve cover.
The only other thing you might want to do is to replace the trans fluid and filter. I rather doubt they have ever been changed.
VIN: 2CMCA4353DB709602
BODY: 19861
MODEL: 435
PAINT: 2D
TRIM: 03V
CAR BUILD SEQ: none (!!)
INT COLOR: blue
INT SEATCOVERS: vynil
AC: y
PS: y
POWER ASSIST BRKS: y
DISC BRAKES: y
RADIO: AM/FM
WHEELS: Magnum 500 style wheels (painted, with trim rings)

Take it home today for just:
------------ $650.00 ------------
Offered By: Marc Montoni -- PO Box 118 -- Edinburg VA 22824-0118; Voice & Fax: 540-984-4608. Or send me mail.

Stuff done or purchased for this car:
-- New aluminium valve cover.
-- New PCV solenoid.
Plan a road trip and take a look!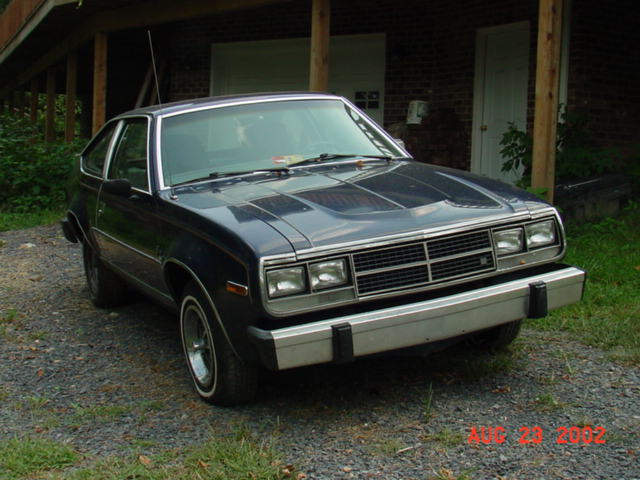 It doesn't really sit crooked; the driveway is slanted so rain will runoff.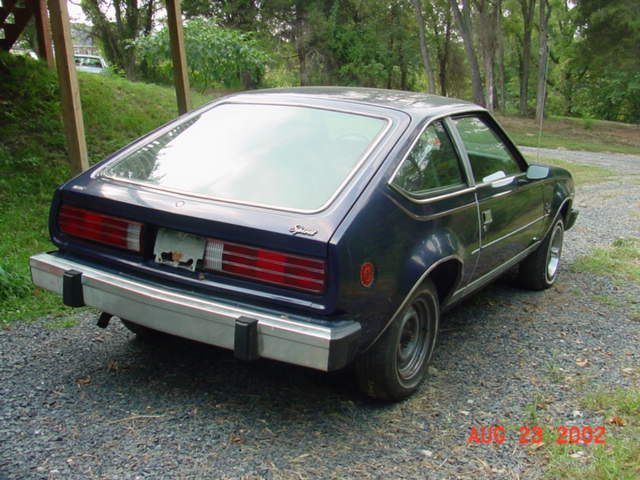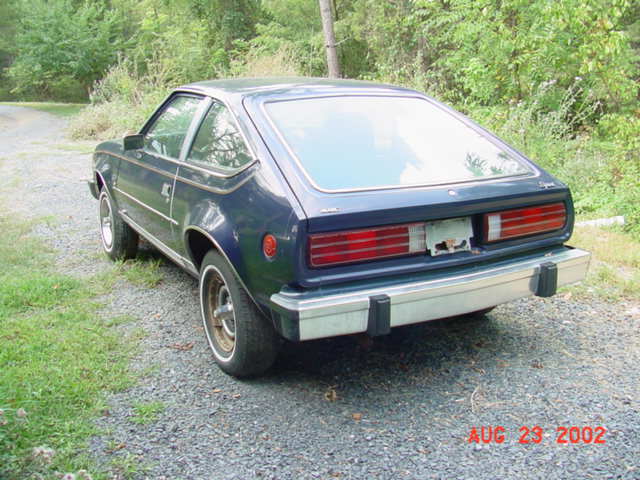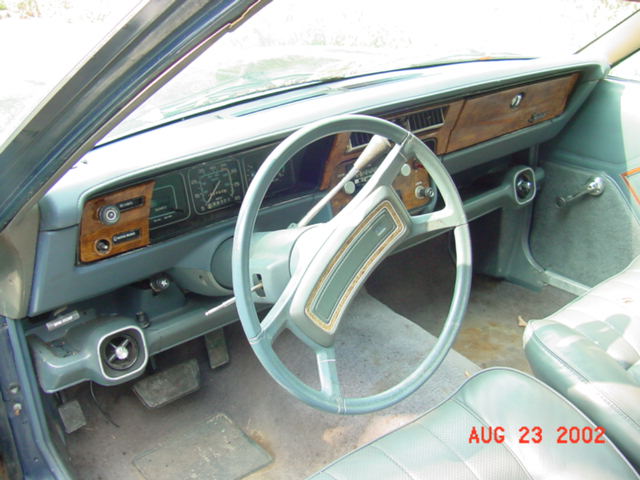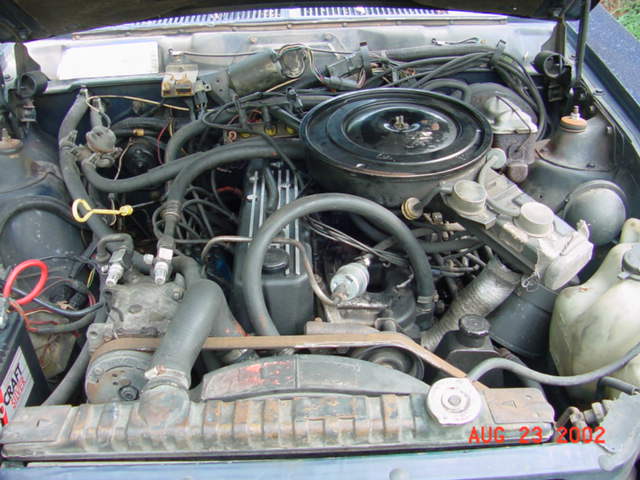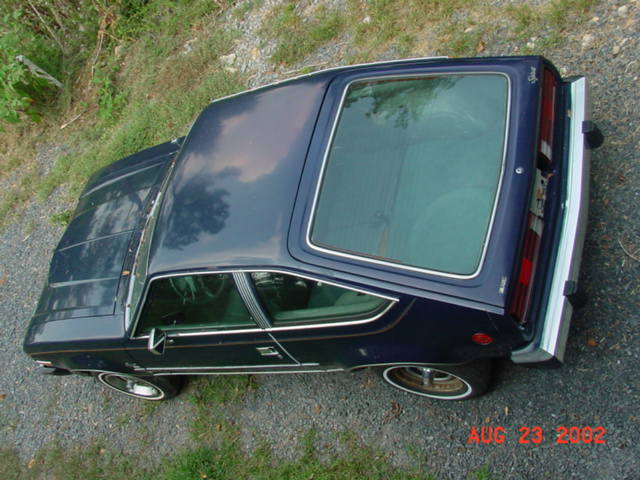 To schedule a visit to see the car, call, write, or email me:
MARC MONTONI
PO Box 118
Edinburg VA 22824-0118
Voice & Fax: 540-984-4608.
Or send me mail.

Go to my HomePage
Go to my AMC Links Page...
Go anywhere but where you are...




------- This page last edited 2003.02.01, using Netscape Composer -------

Complaint department: Go thru the door that is marked "high voltage".