1970 AMX
FOR SALE: 70 AMX, have all parts, gorgeous body & paint work completed, ready for buildup. Was 360/4 spd car; has 304. All glass good. Grille not perfect but definitely presentable. Areas still in need of restoration include the motor, interior, and other items.
VIN: A0M397P157214
BODY: R011355
MODEL: 7039-7
PAINT: 39A Matador Red
TRIM: 031L
CAR BUILD SEQ: E028101
INT COLOR: 70-R-22 Black
INT SEATCOVERS: vynil
AC: n
PS: n
POWER ASSIST BRKS: -
DISC BRAKES: y
RADIO: AM
Dash number: 18799


Take it home today for just:
------------ $6500.00 ------------
Offered By: Marc Montoni -- PO Box 118 -- Edinburg VA 22824-0118; Voice & Fax: 540-984-4608. Or send me mail.

Yes, my half-finished 70 AMX is for sale. I have reached a point in my life where I can no longer spend the time I need to on my cars. So, it's time to thin the herd a bit -- and this one is furthest from completion.
As you can see, the body work is done, and decently. It isn't perfect -- but then I didn't want perfection. I wanted a car that could actually feel good about DRIVING. You can't just hop into a car you just finished doing $10,000 worth of perfect bodywork on!! $3,000, yes. And that's what I spent. I have the receipts to prove it. Nothing to hide here!!
I also have most other receipts for the car, including a record of the purchase.
Other stuff done or purchased for this car:
-- The bumpers have been rechromed & straightened by Hanlon Plating of Richmond VA.
-- New bumper bolts (Kennedy American).
-- New reproduction name circles and wellnuts (Kennedy American).
-- NOS side marker light housings (Kennedy American).
-- Rebuilt brakes.
All of the pieces are there, including the seats (not shown in these photos). The interior does need the works, such as the reproduction seat covers from Legendary, and a carpet kit. The motor is a 304 -- the car is supposed to be a 360.
Plan a road trip and take a look.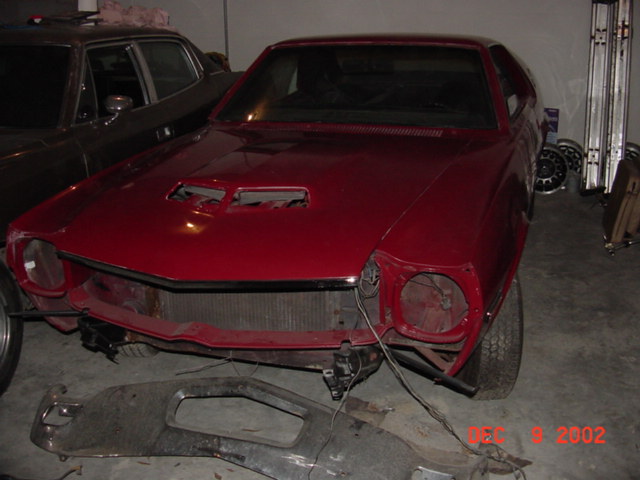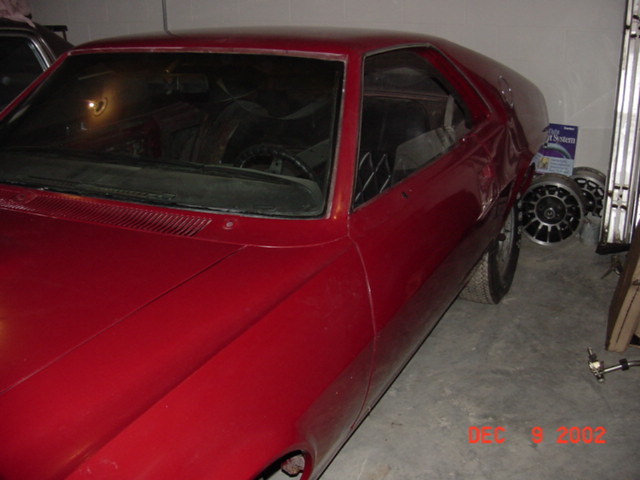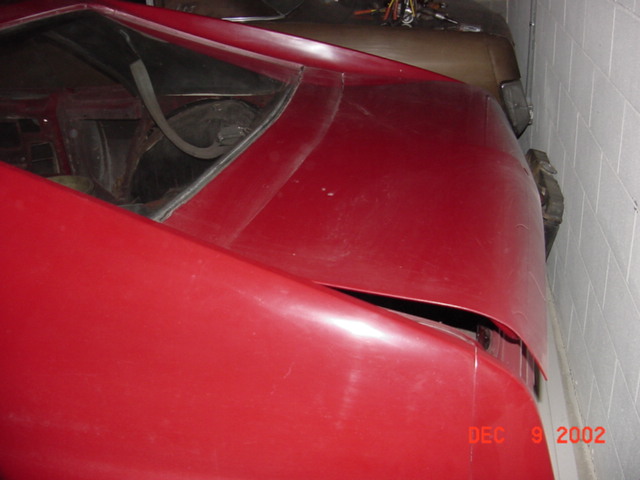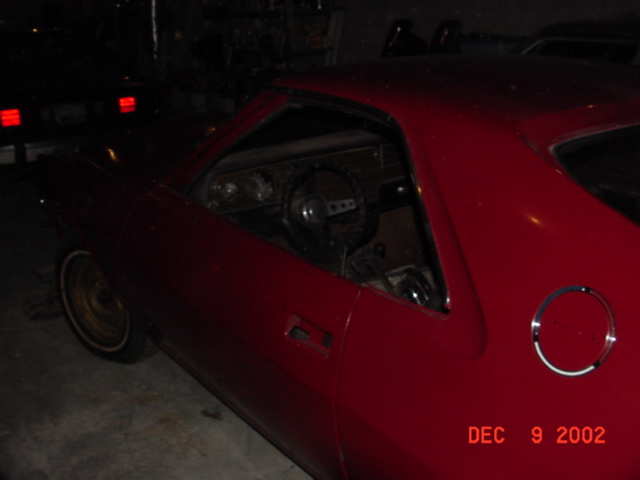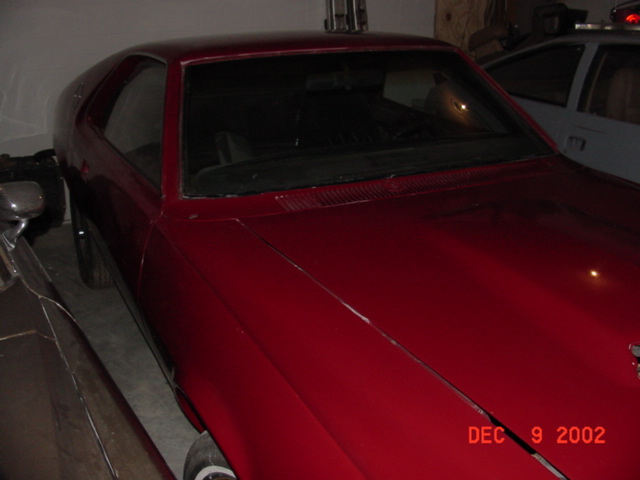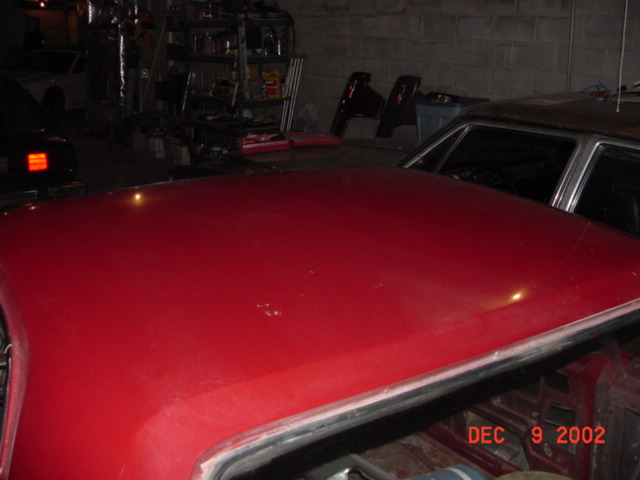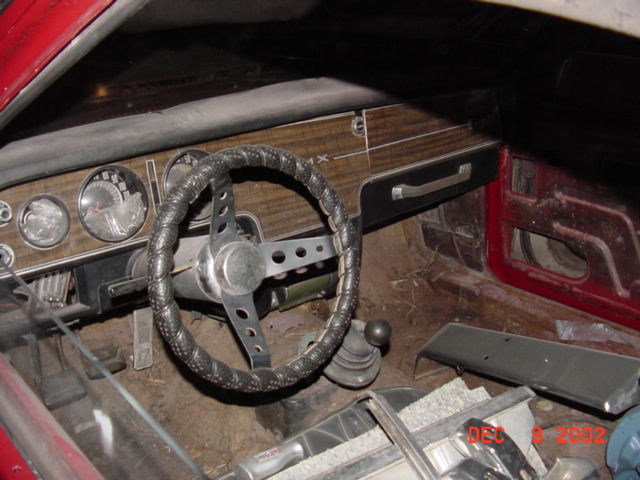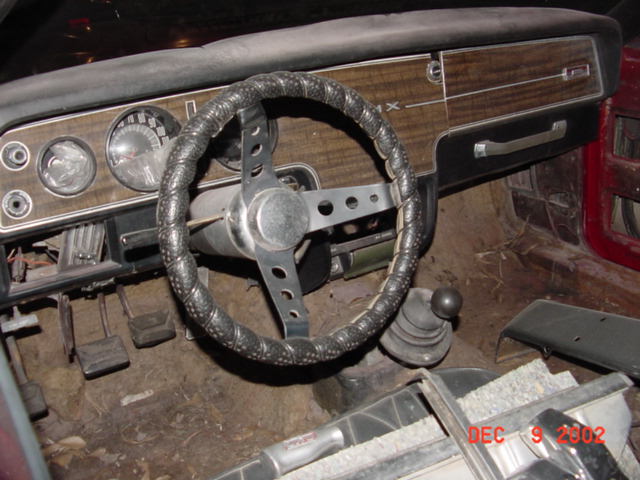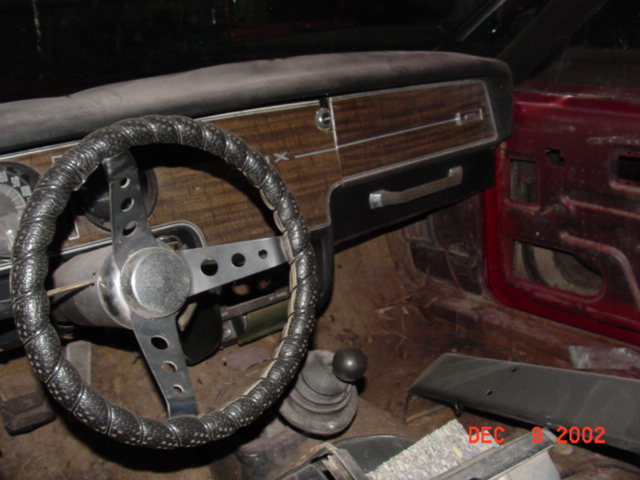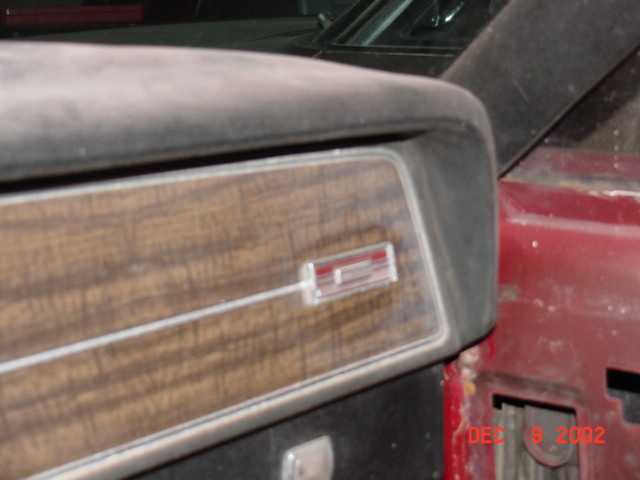 Keywords: AMX, 70 AMX, 70 AMC AMX, American Motors Corporation, Matador Red, AMC 360...


To schedule a visit to see the car, call, write, or email me:
MARC MONTONI
PO Box 118
Edinburg VA 22824-0118
Voice & Fax: 540-984-4608.
Or send me mail.

Go to my HomePage
Go to my AMC Links Page...
Go anywhere but where you are...

This page last edited 2003.01.12, using Netscape Composer.